Introduction
Are you confident in your ability to detect sophisticated phishing emails, or is there room for improvement? As the number of employee phishing scams continues to rise, so too does their level of sophistication. Check out our examples of the most successful and prevalent phishing emails, and pass them on to your team to help keep them safe online.
1. PayPal scam
PayPal has over 200 million users, making it an attractive target for cyber-criminals. Fraudsters have an opportunity to exploit PayPal's direct access to credit card and bank accounts.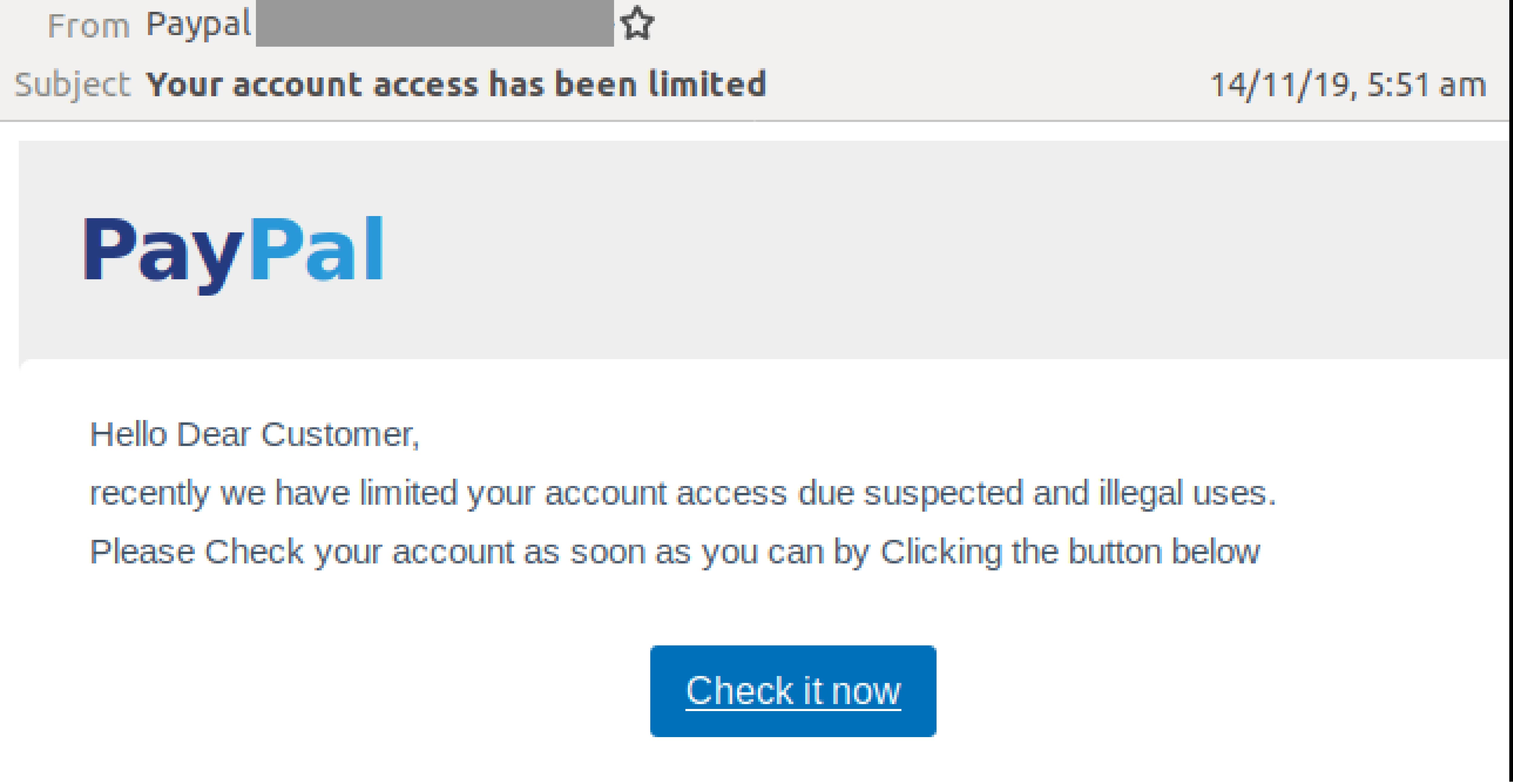 They often use the PayPal logo and convincing legal jargon in their emails, urging victims to click on a link with urgent messages about their account. However, be cautious as these emails may also contain genuine-looking fine print. Stay vigilant and protect yourself from scams.
2. HR Message scam
Trust is essential when it comes to communicating crucial company-wide or personal updates via email. Unfortunately, cybercriminals are aware of our reliance on HR teams and may take advantage of it.
Beware of HR email scams! They may contain harmful attachments or links that can infect your computer or device with malicious software. To stay safe, encourage your team to double-check with the HR sender before sharing any personal information. This simple step can protect you from unwanted data breaches and cyber attacks. Stay vigilant and secure!
3. Council tax scam
Beware of the council tax scam! It's tricky and can use sneaky tactics to convince you to give away your personal information. Stay alert and protect yourself from falling victim to this frustrating attack.
The Council Tax Scam, is an insidious attack that uses crafty messaging to trick you into giving away your personal details. This scam often claims that your Council Tax band is incorrect and that you're owed back payments. They may also pretend to be local council or Valuation Office Agency representatives asking for your bank details for a refund. The scam even falsely asserts that the VOA charges you to challenge your band and that by law, you need an agent to challenge it. To make matters worse, the scam's end goal is to lure you into clicking a link that takes you to a fake login page for a legitimate platform. Any login credentials you enter are then sent straight to the cybercriminals behind the scam. Stay safe and don't fall for this malicious scheme!
4. Fake invoice scam
Discover the most prevalent phishing technique used today – the counterfeit invoice scam. This fraudulent scheme preys on people's apprehension and haste by compelling them to pay for items or utilities they never requested nor received.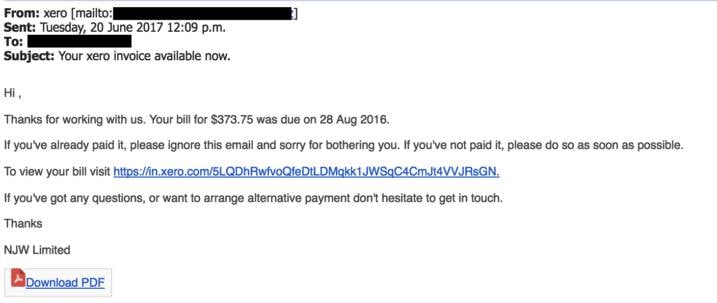 Beware: Finance departments are a likely target for this type of scam. However, don't be fooled into thinking you're safe just because you're not in finance. Anyone can fall victim to this deceitful tactic. Stay vigilant.
5. Advance-fee scam
A scam email from a stranger requesting your help in retrieving a large sum of money may seem like a joke, but it's actually a long-standing tactic that continues to be effective. Don't fall for it.
The email scam that promises you a substantial amount of money in return for your bank details. These fraudulent emails are often impersonating a wealthy individual or company, but are only intended to deceive and defraud unsuspecting victims. Don't fall for these traps, as not only will you not receive any money, but you may also end up losing your own funds. Stay vigilant in protecting your personal and financial information from such scams.
Looking to find out more information on how you can prevent these malicious attacks? 
Check out the security solutions that we offer: https://simplymailsolutions.com/services/security-backup/spam-filtering/
Or why not check out our webinar on Phishing emails and how to avoid them:
Looking to contact us directly?
Call us on: 01925 818448
Or Email us : sales@simplymailsolutions.com
Why SMS?
Since 2006, our cloud services have supported over 4,500 businesses, managing more than 27,000 mailboxes and other services. Our UK-based team of experts is available 24/7/365 to provide skilled and helpful support and keep your business online. We offer cost-effective solutions and streamline billing with everything under one roof. You can also count on our migration experts to guide you through the planning and execution phases. Experience reliable, affordable, and comprehensive cloud technology with SMS.