Mac mail vs Outlook Mac
Organisation– Discover the superior benefits of Outlook, a platform that offers ultimate organisation, enhanced security measures, and unmatched stability.
Flexibility– Limitations of Apple Mail: macOS or iOS Required. In order to utilise Apple Mail, you must have a device running on macOS or iOS. Unfortunately, this means surrendering the freedom and flexibility that comes with being able to work from various devices, unlike Outlook on Mac.
Collaboration– Did you know that Outlook allows third-party add-ons, unlike Apple Mail? This means you can install a great spell-checking app like Grammarly to help support your writing needs on Outlook. Don't settle for mediocre writing – enhance your communication with this simple tool.
Benefits of Using Outlook on Mac
Integration– If you want to maximize your productivity and never miss an appointment again, then the answer is straightforward: use Outlook. This amazing tool offers so much more than just email services; its intuitive inbuilt calendar feature displayed in a convenient column layout view lets you keep track of all your arrangements with ease. Sharing your schedule has also never been easier – collaborate seamlessly with other Outlook users by easily sharing your calendar and sending or receiving meeting invitations.
This means that even when working as part of a team spread across different locations, everyone can stay updated on each other's schedules. Thanks to Microsoft Teams integration, the sidebar calendar shows all upcoming events at a single glance – from virtual meetings scheduled through Microsoft Teams to tasks assigned via Planner. You'll have everything available right there without switching elsewhere constantly. The authors' design based on Utterback and Abernathy's innovation model emphasizes how vital it is for people who work remotely or are often swamped under heavy workload manage their time effectively while being coordinated within teams effortlessly using efficient tech tools such as this one provided by 365 platform. Don't let anything fall through the gaps anymore- get yourself armed with this fantastic toolkit!
Security
–
If you are concerned about the security of your 
Outlook 
account,
rest assured that Microsoft has got you covered with its 
Multi-factor authentication 
feature.
By
adding
an extra 
layer of protection to 
your
login
 process, 
Multi-factor
authentication
ensures
that
even
if someone manages 
to 
guess
or
steal
your
password,
they
still
can't
log
in without 
a 
second
form
of
verification.
This
way,
Outlook prevents unauthorised access and maintains data privacy as well as integrity.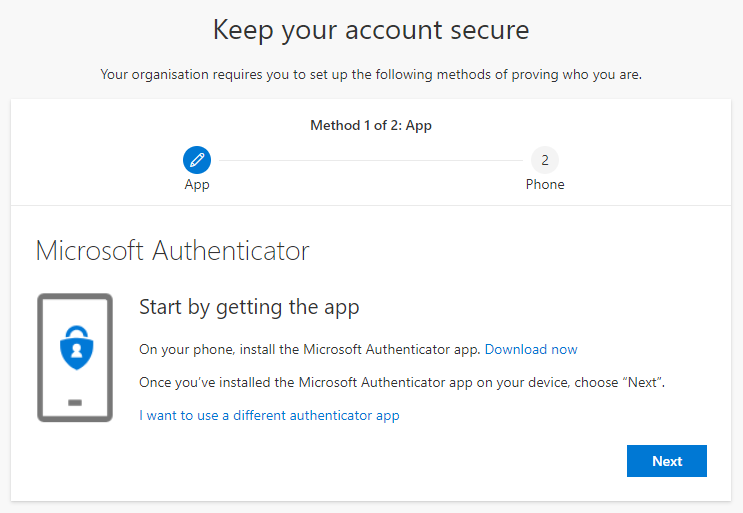 In
addition
to 
stopping malicious links and attachments 
from
reaching
 your inbox
,
Advanced
Threat
Protection
expands
on
its
friendly
nature by creating 
a virtual environment 
for
opening
these
attachments and links. This safeguard keeps 
your 
personal 
environment 
separate
from
the potentially harmful elements while also thoroughly checking 
for 
any
signs of suspicious 
activity before 
allowing 
the email 
into
 your inbox.
Customisation– One of 
the 
ways to make Outlook more friendly and personalised is to customise its 
look and feel 
with themes. By applying different themes, users can add some personality or a touch 
of 
creativity
in their email interface. This feature allows for distinct differentiation from other standard email platforms. 
Notification– Are you tired of missing important emails and appointments while on-the-go? With the latest update to Microsoft Outlook, you can now sync your notifications across multiple devices with just a few simple clicks. By selecting the bell icon located in the top right–hand corner of your screen, all your notifications will be seamlessly linked up to your Apple device. This revolutionary feature not only saves time but also increases productivity by ensuring that you are always informed about any updates or changes regarding upcoming events, meetings or deadlines. Say goodbye to missed opportunities and hello to staying connected even when away from your desk! Don't let inefficient communication hold back progress. 
Microsoft Word for Mac
Inserting screenshots– With the help of Outlook on Mac inserting screenshots in a document has become an effortless task. To make use of this convenient feature on your Mac computer, you can follow these steps: Firstly, navigate to the "Insert" menu ribbon and click on the "Screenshots" option. By doing so, all open applications will display as clickable screenshot options for easy insertion into your document.
Moreover, besides choosing from existing screenshots using this method; alternatively, if you want customised screen clippings instead then choose "screen clippings". This way allows you to select specific areas that are relevant to include and add them easily into your presentation or report without taking extra time capturing unnecessary data thus avoiding any confusion while focusing only on what is essential/important.
Drawing on Documents- If you are searching for a reliable tool to take notes or make sketches on your Mac, there is no need to look any further. The "Draw" menu in the ribbon provides an excellent feature that allows you to draw with various pens and colors instantly. Additionally, if you prefer the convenience of using your fingers instead of a keyboard or pen tablet, feel free to enable "Draw with Trackpad" and let Mac's trackpad serve as your drawing pad. By taking advantage of these simple yet powerful features offered by macOS, quickly jotting down ideas during work meetings or creating beautiful designs effortlessly becomes an absolute breeze!
CV assistant- Apple's word processing software, includes a standout feature that can greatly benefit job seekers: the "resume assistant," which is powered by LinkedIn. By accessing this tool through the "Review > Resume Assistant" menu and logging in with your LinkedIn credentials, you open yourself up to powerful CV suggestions tailored specifically to your profile. This feature alone could give you a competitive edge in today's job market – don't miss out on its potential!
Built in translator- The last tip for Word for Mac is to use the in-built translator. When you want to translate the document or want to find the meaning of a word in different languages then this option will be useful. Go to "Tools" menu in top bar and select "Translate" option. Once opened you can choose the language that you require for your document.
Tips for Microsoft users on Mac
Apple CarPlay support- The rise of hybrid work means that many more of us will be back in our cars commuting again. With Apple CarPlay support for Teams now generally available, you can join calls and meetings using your vehicle's built-in controls or hands-free using Siri.
Keyboard shortcuts- Many of the keyboard shortcuts you may be used to on a Windows computer still work on Mac, but instead of using the Ctrl button, you use the Command button on your keyboard. For example, to select all, you'll hold down Command+A on a Mac. When switching devices, you can use many of the same shortcuts using the Command key.
Looking to find out more information on Microsoft for Mac?
Check out Microsoft 365: https://simplymailsolutions.com/services/microsoft-365/
Or why not check out our webinar on Microsoft Tips for Mac Users:
Why not contact us today:
Call us on: 01925 818448
Or Email us : sales@simplymailsolutions.com
Why SMS?
Since 2006, our cloud services have supported over 4,500 businesses, managing more than 27,000 mailboxes and other services. Our UK-based team of experts is available 24/7/365 to provide skilled and helpful support and keep your business online. We offer cost-effective solutions and streamline billing with everything under one roof. You can also count on our migration experts to guide you through the planning and execution phases. Experience reliable, affordable, and comprehensive cloud technology with SMS.